Vanilla and sour cherry tea
This is a new taste testing entry.
Yesterday I was in the mood for some tea. I had to buy some food so i went to the tea isle to see if i can find some tea I might be interested in drinking. And to my surprise they had a flavor I don't remember seeing before - sour cherry and vanilla!
As I mentioned in my previous entry about teas in Romania, different aromas in a tea is not what Romanians have been drinking traditionally. Vanilla is an especially "fancy" flavor, and combined with sour cherries .. it's not something you'd often see people drinking here.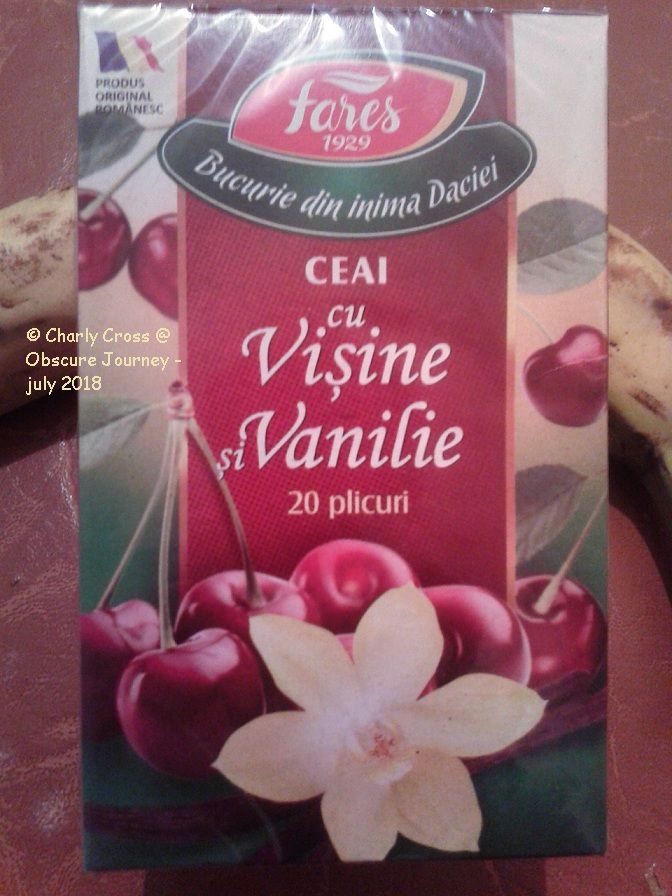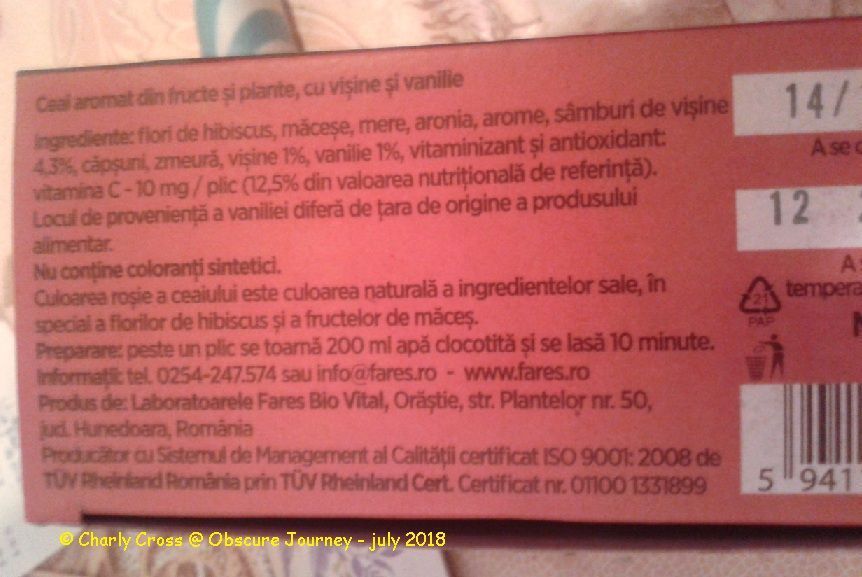 The packaging is standard in appearance, and it visually exemplifies the ingredients. However, turning the box around to the list of ingredients, we'll see the sour cherries and vanilla as almost the last 2 components of the tea - visine and vanilie in a quantity of 1% each. However, we do notice a 4.3% of "samburi de visine" on the ingredients list, which are the pits of the fruit.
To brew the tea, all you have to do is boil some water and pour it over one envelope in a cup and wait for some 10 minutes.
The tea becomes a really deep red shade, that i find really beautiful. It is also very scented - smells mostly like sour cherry juice and the vanilla was quite mild. It tasted like many other fruity teas, and almost no hint of vanilla.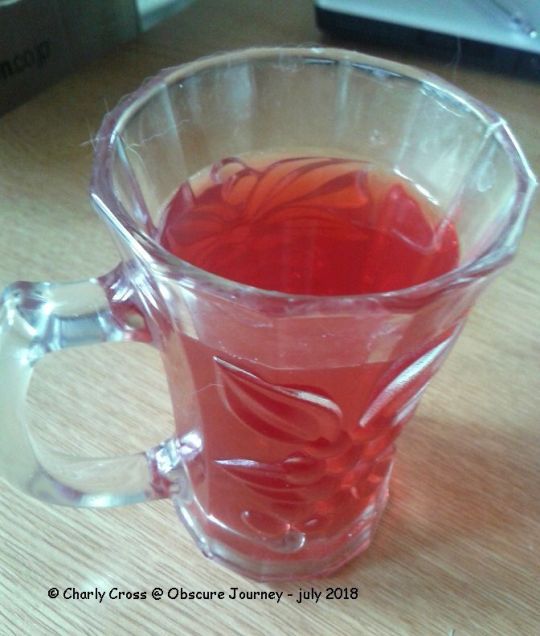 I took the 1st picture as soon as i poured the hot water on the envelope. The 2nd picture was taken as soon as the tea finished brewing. Both were taken in the evening, and the 3rd is from next day, in the morning.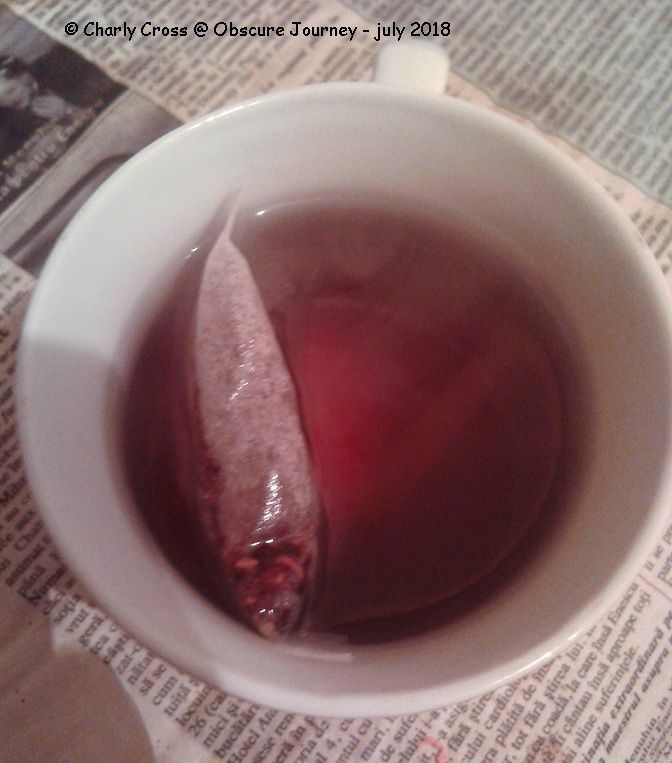 The ingredients made the tea so red, and all of them are natural.
© Charly Cross 2013 - present. All rights reserved.
Pour être informé des derniers articles, inscrivez vous :
Commentaires