Veritas Janis - beginner sewing machine review
Hello all!
In 2018 I discovered I liked sewing and DIY projects. Sadly, some of my projects would have looked much better if they were done with a sewing machine, such as the pocket on my home pants from this entry. Or I would have finished this pillow case much faster.
I pushed a little, and mother decided she'd get me one for Christmas. I searched online for one I would like to own and I found this site selling many brands and models of sewing machines, and many of them were on sale, including the one I chose, made by German manufacturer Veritas, model Janis.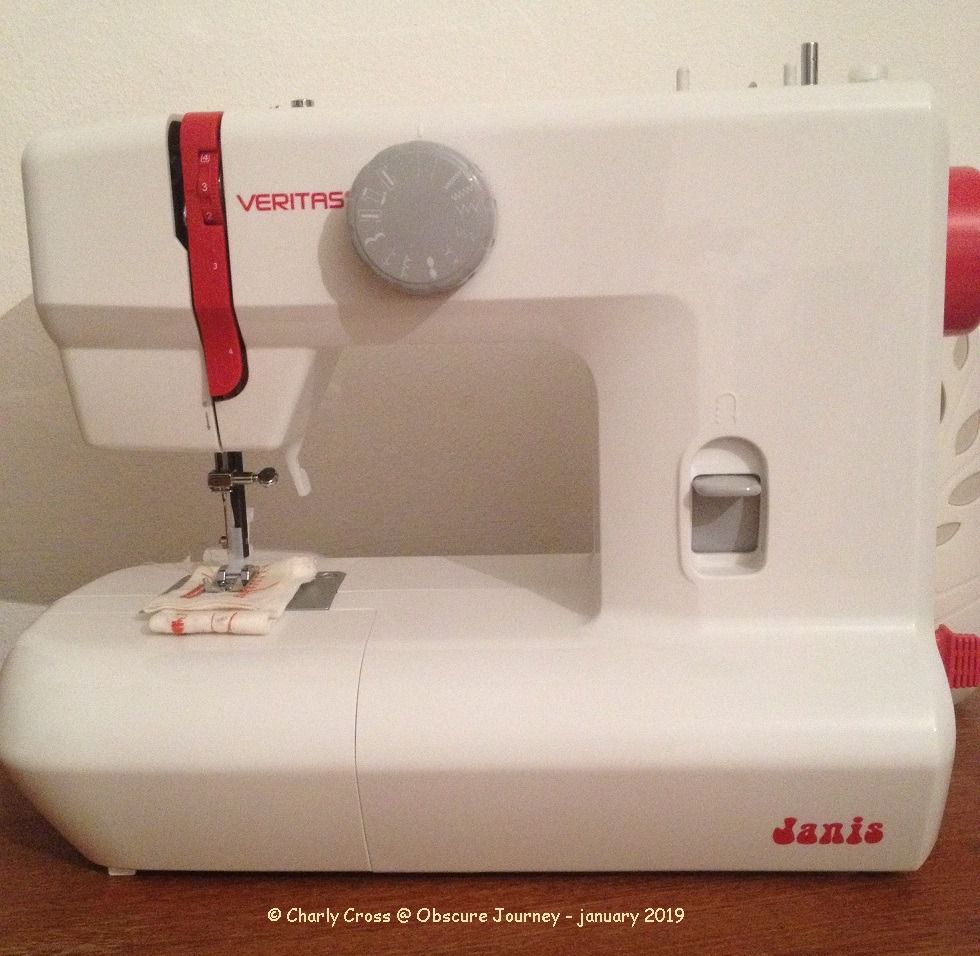 This sewing machine looks a lot like one made by Singer, which you can view or buy here, as Janis is no longer available it seems. It was only found on the German Amazon.
My reasons to buy this machine were:
the description said that works with thicker fabrics -main reason
it was on sale -big bonus :)
original price was a bit higher than the cheapest Brother machine they had (made me think it's better than the Brother)
perfect for beginners, just like the Brother model I mentioned
several stitches
2 or 3 years of warranty? maybe 5? -i forgot, but it should be written somewhere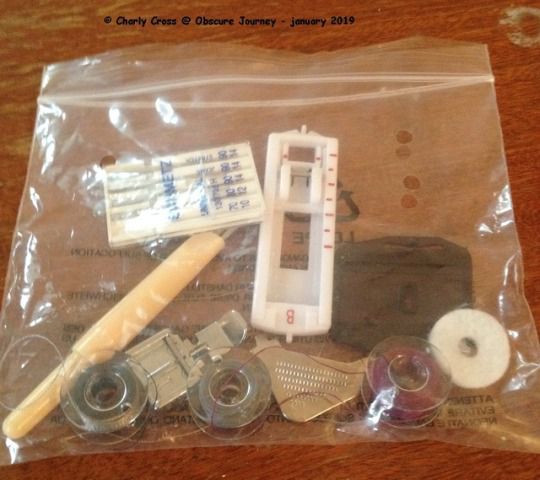 It came with the accessories in the picture above:
a standard pressing foot,
pressing foot for buttonholes - which it can make in 4 steps
zipper foot
5 extra needles
4 plastic bobbins in total
2-in-1 little brush to clean and seam reaper
special screwdriver
1 bobbin case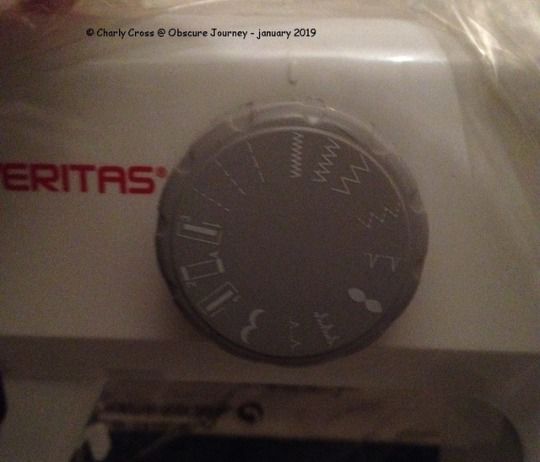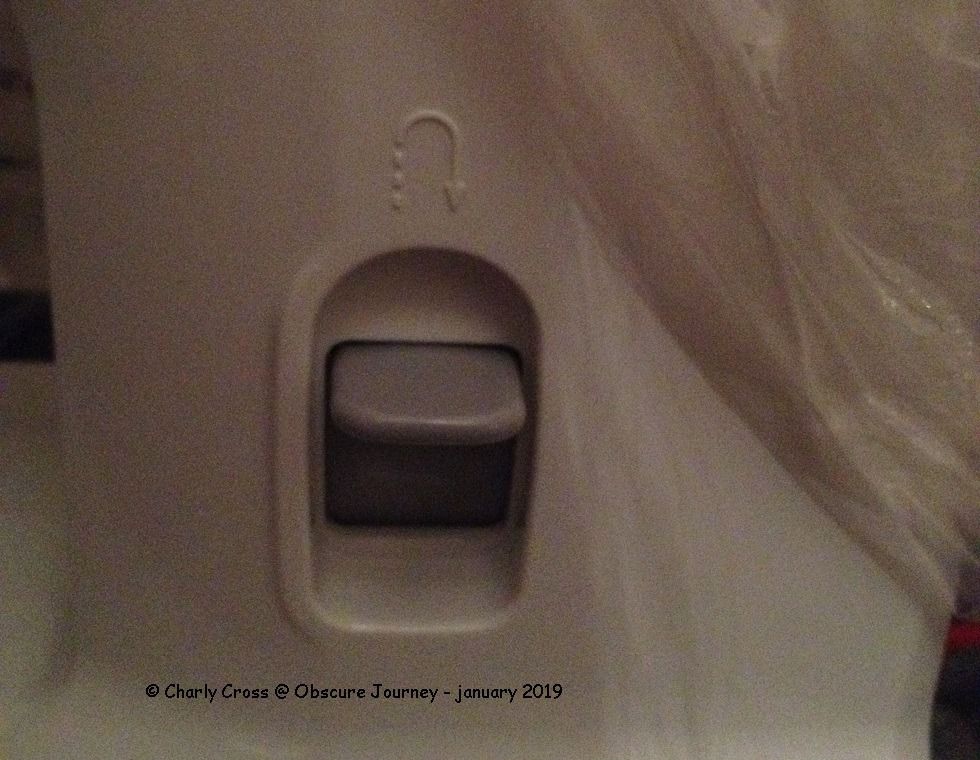 As you can see, the machine has quite a few stitches to offer, which is really good. They're also available in 3 different sizes, especially the straight and the zigzag ones. As you can tell from the round stitch selector, there's a bit of room for beginners to grow on this machine, should they like sewing. I think it's also good for small repairs or clothes adjustments.
There's also a button for reverse stitching, which i have to keep pushed down, which is inconvenient if I may have to use both my hands to keep the fabric in place - like with a more difficult one. Of course, I could stop, reverse the fabric, stitch a bit and then rotate everything in the correct position again, or i could continue to stitch in the opposite direction. It's a bit more work, but it's an option.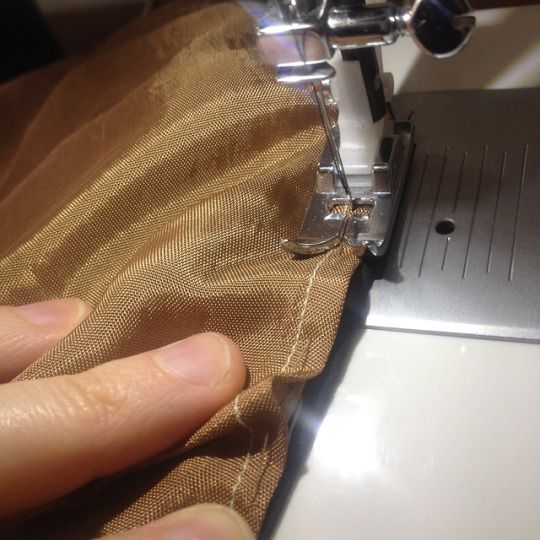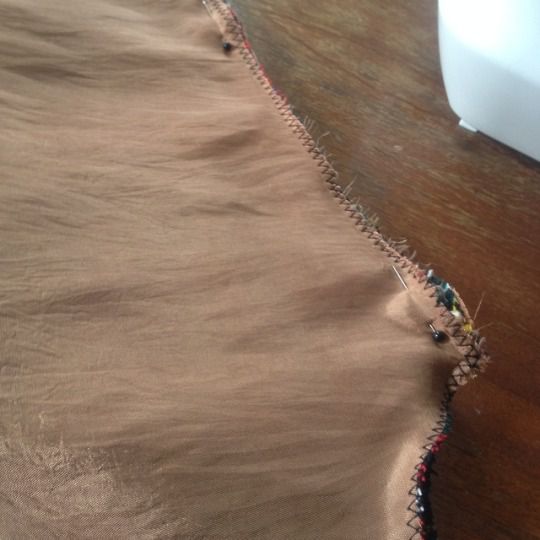 How did it perform? (so far, after a month of working with it)
One of my first projects - for which i lost the pictures, was turning an old towel into hot-pot-grabbing-thingies. A piece of towel was folded in 4, and then i zig-zagged the edges. My machine had no issues with the thickness.
It performed really well, and it did all the work I needed done. Above, you can see the machine at work from and one of the stitches is can do. More on that project, you can read here.
This machine doesn't skip stitches unless i go too fast. Speaking of speed, it seems to only have 2: fast and very fast. I rarely manage to go slow. Maybe i need a better control over my foot.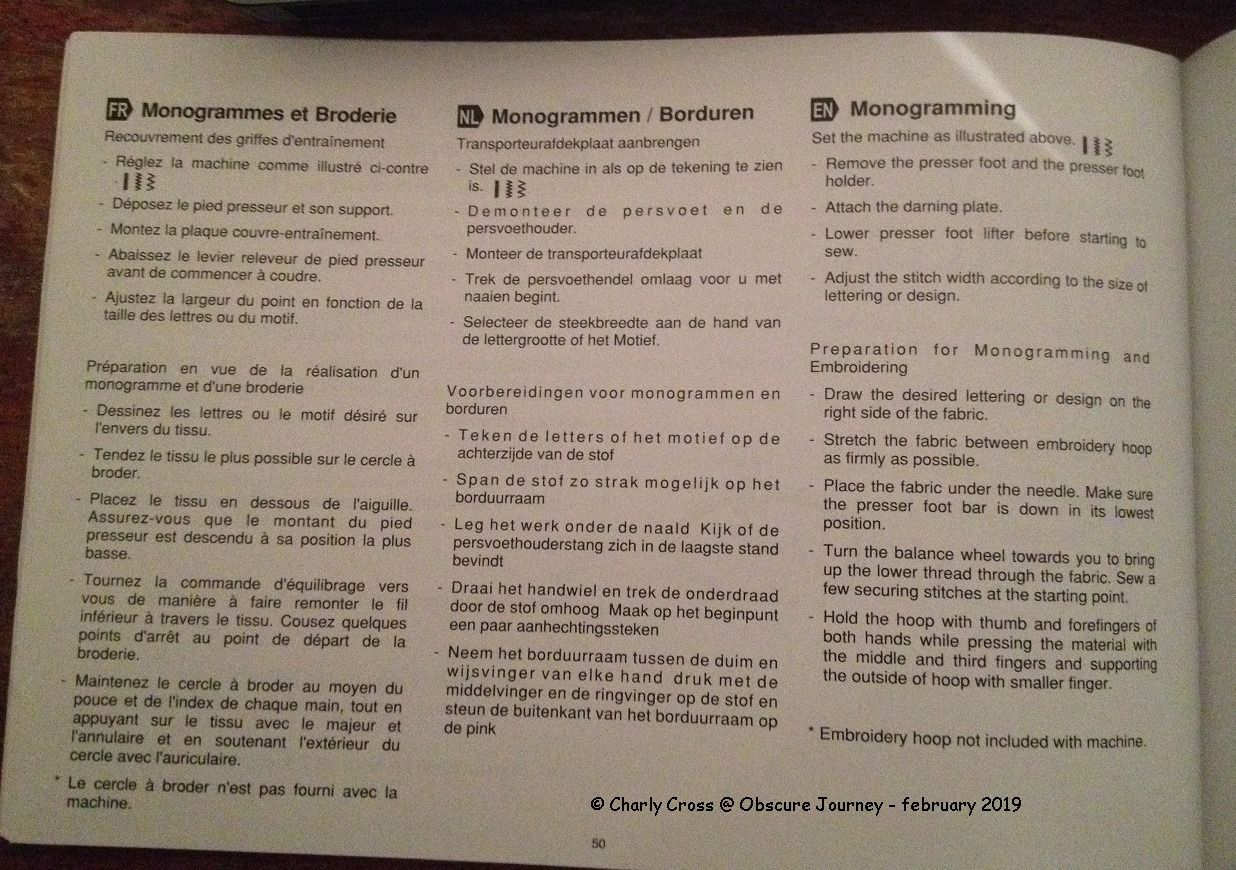 The downside(s)
The instructions are something that really bother me. As you can see, there are translations to several languages - something good, BUT the languages are not all put together. This means that there is no English section, no French section, and no other featured language section.
On top of this, the pictures are on one side of the page with German written next to them (this is a German company). If anyone else wants to read another language, they have to turn the page back and forth to see what the instructions talk about.
For a beginner at sewer like myself, the instructions are important, so this why I'm disappointed in them. For now, I find the machine itself to work just fine.
1 year later update (Jan 2020)
I'd say that experienced sewists would find the machine a bit basic and might even hate the fact they can't adjust the length or width of the stitch, as seen in the picture with the possible stitches.
Given the high speed at which it sews, the stitches needing a zig-zag motion are maybe not very neat and look cheap. Maybe a trained foot and trying to hold the fabric from being pulled by the feed-dogs would give better-looking results.
The machine also tends to "eat" thin fabric, however, i think this happens more with the universal foot installed. i think the foot for a straight stitch might do a better job. I have yet to verify this theory.
I definitely would recommend this sewing machine to someone who wants to start sewing: it is inexpensive and quite easy to use. The arrows showing where the upper thread has to go, sure helps with threading it correctly, even without reading or seeing instructions.
Rating? If you're an experienced sewist, you'd probably rate it 3 stars out of 5. As a beginner, i'd rate it 4.5 stars out of 5, since it can't blow my mind, and it lacks the ruler on it. For what it is, it is good. It's also lightweight enough to be able to carry it places, you just need a case for it.
© Charly Cross 2013 - present. All rights reserved.
Pour être informé des derniers articles, inscrivez vous :
Commentaires